Shoplifting is a common form of theft that occurs in retail settings, and it's essential for retailers to understand the different types of shoplifters and the factors that influence when they are most likely to attempt stealing. Shoplifters can be classified into several categories based on their motivations and behaviors. Let's explore the different types of shoplifters and the times when they are more likely to target retailers: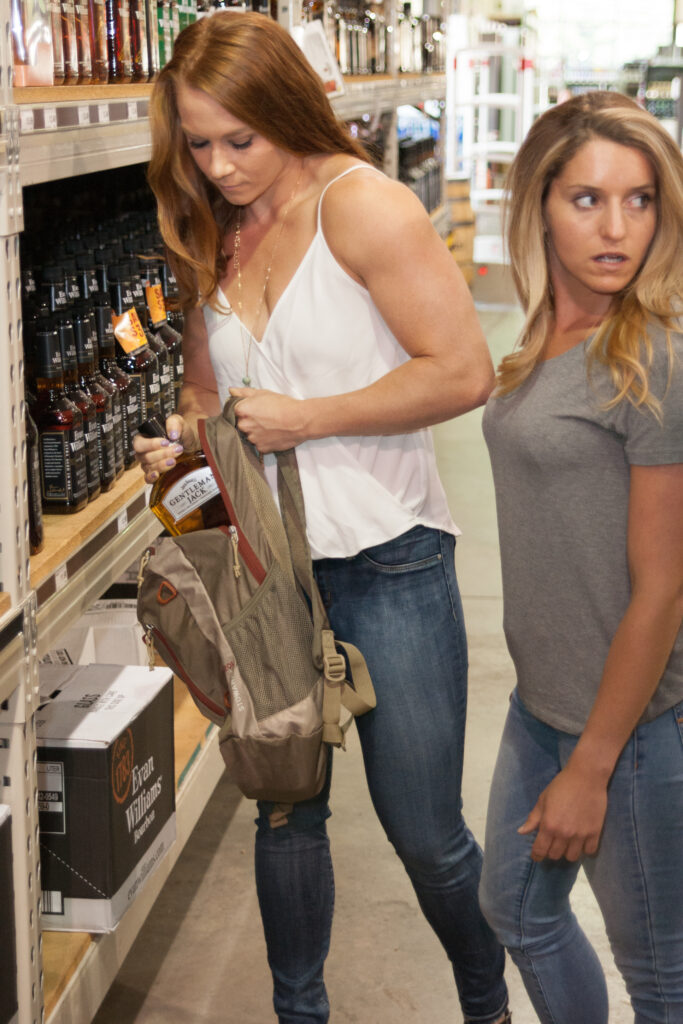 Amateur Shoplifters: These are individuals who engage in shoplifting impulsively and without much planning. They might steal small items or goods that they personally desire. Amateur shoplifters are often inexperienced and easily deterred. They are more likely to strike during busy shopping periods when there is less attention on individual customers.
Professional Shoplifters: Unlike amateurs, professional shoplifters are well-organized and experienced in stealing merchandise. They often operate in groups and may use distractions or shoplifting tools to evade detection. Professional shoplifters tend to target high-value items that can be easily resold for profit. They might strike during busy periods when store staff is preoccupied and security is spread thin.
Opportunistic Shoplifters: This group includes individuals who spot an easy opportunity to steal, often due to negligence or lack of proper security measures. Opportunistic shoplifters may not have a history of theft but seize the chance when they notice vulnerabilities in the store's surveillance or employee awareness.
Employee "Shoplifters": These shoplifters are retail staff members who steal from their own workplace. Employee theft can be particularly damaging as insiders have better knowledge of store operations and security. They may try to conceal their actions by manipulating inventory records or tampering with security systems. Employee shoplifting can happen at any time when they feel they can go undetected.
Addictive Shoplifters: Some individuals shoplift due to underlying psychological issues, such as kleptomania or substance addiction. These shoplifters may not necessarily have a motive to use or sell the stolen items; instead, the act of stealing itself serves as a coping mechanism for their emotional struggles. Addictive shoplifters may strike at any time, and they might be more prone to stealing during stressful periods in their lives.
Flash Mob Shoplifters: In recent years, there have been instances of organized groups, often referred to as "flash mobs," participating in coordinated shoplifting activities. These groups assemble quickly, overwhelm store personnel, and steal a large quantity of items before dispersing rapidly. Flash mob shoplifting can be challenging to predict, but it often occurs during periods of mass gatherings or events.
When are shoplifters most likely to try to steal from a retailer?
Peak Shopping Seasons: Shoplifting incidents tend to increase during peak shopping seasons like holidays (e.g., Christmas, Thanksgiving) when stores are crowded, and staff is busier than usual.
Weekends and Evenings: Shoplifting attempts are more common on weekends and during evening hours when stores are generally busier, and surveillance may be less stringent.
During Sales and Promotions: Shoplifters might take advantage of sales events and promotions when discounts attract more customers, making it easier for them to blend in.
Store Opening and Closing Times: Shoplifters might target stores during opening or closing hours when employees are occupied with setting up or shutting down, and security may be lax.
Understaffed or Overwhelmed Stores: Shoplifters are more likely to strike when stores are understaffed or during busy periods when employees are overwhelmed, making it easier to go unnoticed.
During Distractions: Major in-store events, demonstrations, or entertainment might serve as distractions, enabling shoplifters to take advantage of reduced vigilance.
It's important to note that retailers can take preventive measures to deter shoplifters, such as investing in a Sensormatic System, training staff to identify suspicious behaviors (Loss Prevention Systems does this for you free of charge when you purchase a system), and maintaining good visibility throughout the store. Understanding the different types of shoplifters and their tendencies can assist retailers in developing effective strategies to combat theft and minimize losses.
For more information CONTACT US. You can also VISIT OUR WEBSITE.