Sensormatic and Loss Prevention Systems have a wide variety of hard tags designed specifically for the apparel retailer. Your clothing merchandise can be confidentially displayed and secured with hard tags that fit your needs. We offer Pinless Tags, Alarming Tags, Delicates Tags, Ink Tags, RFID and much more.
In addition to clothing we can protect high heal footwear, shoes, jewelry, eyewear, hand bags, hats, scarves and much more with easily applied, very secure specialty hard tags.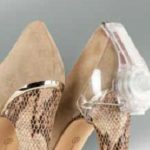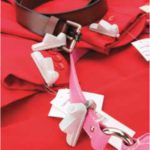 Loss Prevention Systems offers both Acousto Magnetic (AM) and Radio Frequency (RF) hard tags in a variety of clutch strengths. Traditional Sensormatic clutches, standard, super lock and S3 style are all available through us to meet your needs.
Loss Prevention Systems is a Global Authorized Partner – Contact us today for information preventing apparel shoplifting in your retail locations.