LP Equipment Financing
Do you need top of the line equipment financing for your electronic article surveillance (EAS) equipment? We have it!
Save Up To 35% on the Equipment You Need! New 2018 IRS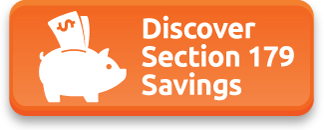 Section 179 Tax Laws Saves Your Company Money
Loss Prevention Systems has partnered with Navitas, a leader in the equipment financing field.
Loss Prevention Systems — Affordable Financing Made Easy — Powered by Navitas Lease Corp.
Use this link to fill out a quick, secure on-line application. You will have a credit decision in two hours or less.
If you need shoplifting prevention equipment and you do not have the money up front to purchase it, financing a system is a great option.  Depending on your current retail loss, your savings in loss reduction may make your monthly payment or net you positive income.
Equipment financing will help you preserve your cash flow and allow you to get the EAS system along with all of your hard tags and labels.
Loss Prevention Systems also includes free, live anti-shoplifting training for you and your staff. Equipment alone will not solve your theft problems. When you combine Loss Prevention Systems shoplifting prevention training and EAS equipment plus Navitas Equipment Financing you have an unbeatable value!