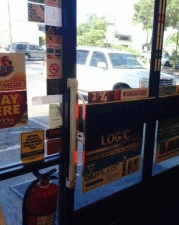 Convenience Stores have their own special shoplifting problems. Customers are in and out quickly. Space and Staff is limited, Staff is usually at the POS ringing up merchandise (160 million transactions/day worldwide). When you add to that the high shelving, small merchandise items and blind spots, a Convenience Store is a shoplifting magnet!

Up until now the main shoplifting deterrent has been the use of CCTV cameras. CCTV is an ineffective tool for shoplifting. The thief knows you cannot be watching it as you would like. When it comes down to it, CCTV is really a reactive system. You only know about the incident after the thief has left, if ever at all. CCTV is an excellent system for deterring robberies and employee theft. However, asking a CCTV system to prevent shoplifting is not reasonable.
Enter the Checkpoint Systems N10 System. Checkpoints New N10 has been designed specifically for the Convenience Store market. Its sleek low profile design takes up little space. The N10 is a proactive system on duty 24/7, just like you.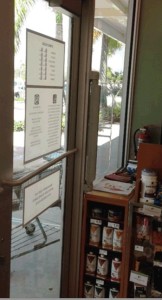 The Checkpoint N10 is mounted on the wall or door frame. If you have a single door, one N10 will cover it. A double door is covered by two N10s one on each side. Because of this your precious floor space is not impacted.
In addition the Checkpoint N10 has been designed with N10s backfield detection control. This means that you can put merchandise closer to the system without fear of alarms. N10 also features jammer detection to help alert for possible Organized Retail Crime (ORC) threats. Our Noise Immunity eliminates common items from causing false alarms such as key rings and cell phones.
Installation is easy and simple in part because Checkpoint's N10 utilizes our patented iRange Electronics; the reliable standard used world-wide.
Checkpoint Systems N10 allows you to use the entire range of RF products including labels, tags, bottle protection for liquor and wine as well as all Alpha High Theft Solutions products.
Contact Loss Prevention Systems today for details and pricing. We are the largest nationwide Checkpoint Dealer. We can install, service, support and provide you with the best prices on genuine Checkpoint products anywhere in the US.