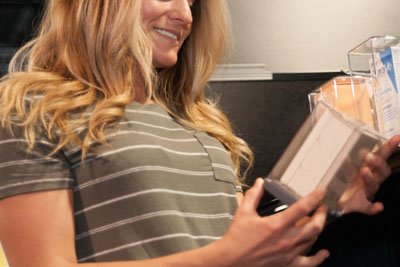 A Keeper by Alpha High Theft Solutions will keep your merchandise safer. Keepers also known as Safers, are clear boxes that can hold small or unusual sized merchandise. If a shoplifter tries to steal the merchandise by removing it and the Keeper, your Checkpoint or other EAS system will go into alarm.
Keepers come in hundreds of sizes and styles. That is why we do not list each one in our Online Store.
Alpha's line of Keepers include models such as:
CD Keepers
Collapsible Keepers
DVD Keepers
Gaming Keepers
Health and Beauty Keepers
Infant Formula Keepers
Multi Use Keepers
Razor Keepers
Showcase Keepers
Anti-Crazing Keepers
Stomach Ailment Keepers
Suggested applications include:
CD's and DVD's
Blue-rays
Video games
Fragrance
Health & Beauty products
Small packaged merchandise
Various electronics
Video game consoles
Beauty creams
Teeth whitening
Electric tooth brush refills
Razor blades and handles
Family planning
Deodorant
Infant formula cans
Rectangular infant formula
Yankee candles
Batteries
Cigarettes
Memory cards
Ink cartridges
Headphones
Tablets, Netbooks, etc.
High-end jewelry
High-end billiards chalk
Prilosec OTC, Prevacid, Zegerif OTC, Zantac…
Loss Prevention Systems only carries genuine Alpha Keepers. They are the leader for many reasons but most of all the high commercial grade standards born out of Alpha's extensive Research and Development team. Alpha Keepers are designed for the tough retail environment.
Would you like a sample of an Alpha Keeper? Contact us today.